Your's Guesthouse, Tongyeong [Korea Quality] / 통영 유어스게스트하우스 [한국관광 품질인증…
clubrichtour
Logement
0 484
2022.07.14 12:59
경남_통영유어스게스트하우스_패밀리룸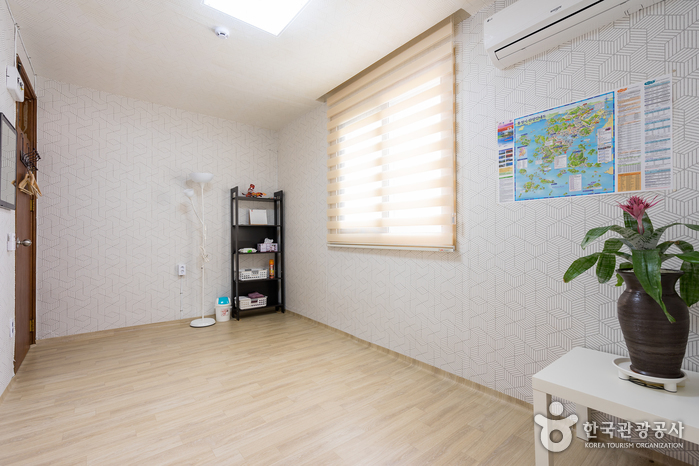 경남_통영유어스게스트하우스_더블룸C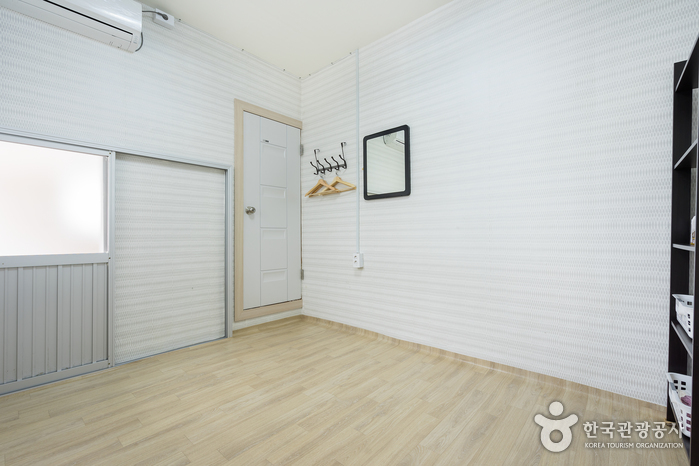 경남_통영유어스게스트하우스_디럭스룸 패밀리룸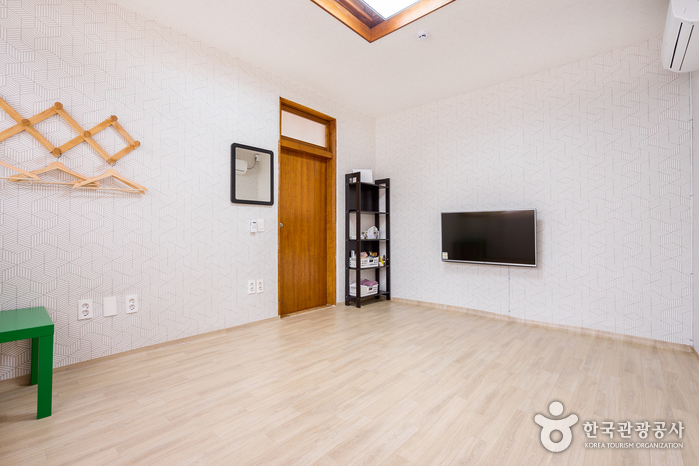 addr1

27-7, Deme 3-gil, Tongyeong-si, Gyeongsangnam-do

title

Your's Guesthouse, Tongyeong [Korea Quality] / 통영 유어스게스트하우스 [한국관광 품질인증/Korea Quality]

homepage

overview

#This accommodation is a foreigner-exclusive tourist urban guesthouse. Korean residents are not permitted to use the services provided thereby.

This guesthouse is located in a residential district of Donam-dong in Mireukdo Island, Tongyeong, Gyeongsangnam-do.
It is housed in a two-story residential home, remodeled to contain 2- to 4-person rooms on the first floor, and a 4-person family room on the second. All rooms are fitted with ondol (under-the-floor heating system) and have thick mats for comfort.

Double Room is intended for two guests and can house up to 3. Deluxe Family Room has a TV in the room, while the Family Room has both a TV and a separate bathroom attached to the room. Amenities include shared kitchen, shared restroom, bathroom, and yard-facing terrace. Visitors can also contact the guesthouse to rent out the entire house.

Every morning, self-service breakfast is laid out for about an hour from 8:30 onward, consisting of coffee, tea, milk, breakfast cereal, bread, jam, and eggs. Visitors have access to complimentary shower items, personal towels, hair dryer, and kitchen utensils. Tongyeong Cable Car Terminal and Skyline Luge Tongyeong, and the Music Fountain are located 10 min away by foot.


_detailIntro
accomcountlodging

10 persons

checkintime

15:00

checkouttime

11:00

chkcooking

Not available

foodplace

N/A

infocenterlodging

• 1330 Travel Hotline: +82-2-1330
(Korean, English, Japanese, Chinese)
• For more info: None

parkinglodging

Available (3 parking spots, roadside parking available)

pickup

Not available

roomcount

3

reservationlodging

Available (yourshouse.modoo.at)

reservationurl

roomtype

※ Room Type - Room with a bed(s)

scalelodging

2 above-ground floors (land area 150 m2)
_detailInfo
Array
(
[bo_table] => datagokr_Fre
[wr_id] => 3517
)

34.8285506655
128.4213033069
Your's Guesthouse, Tongyeong [Korea Quality] / 통영 유어스게스트하우스 [한국관광 품질인증/Korea Quality]